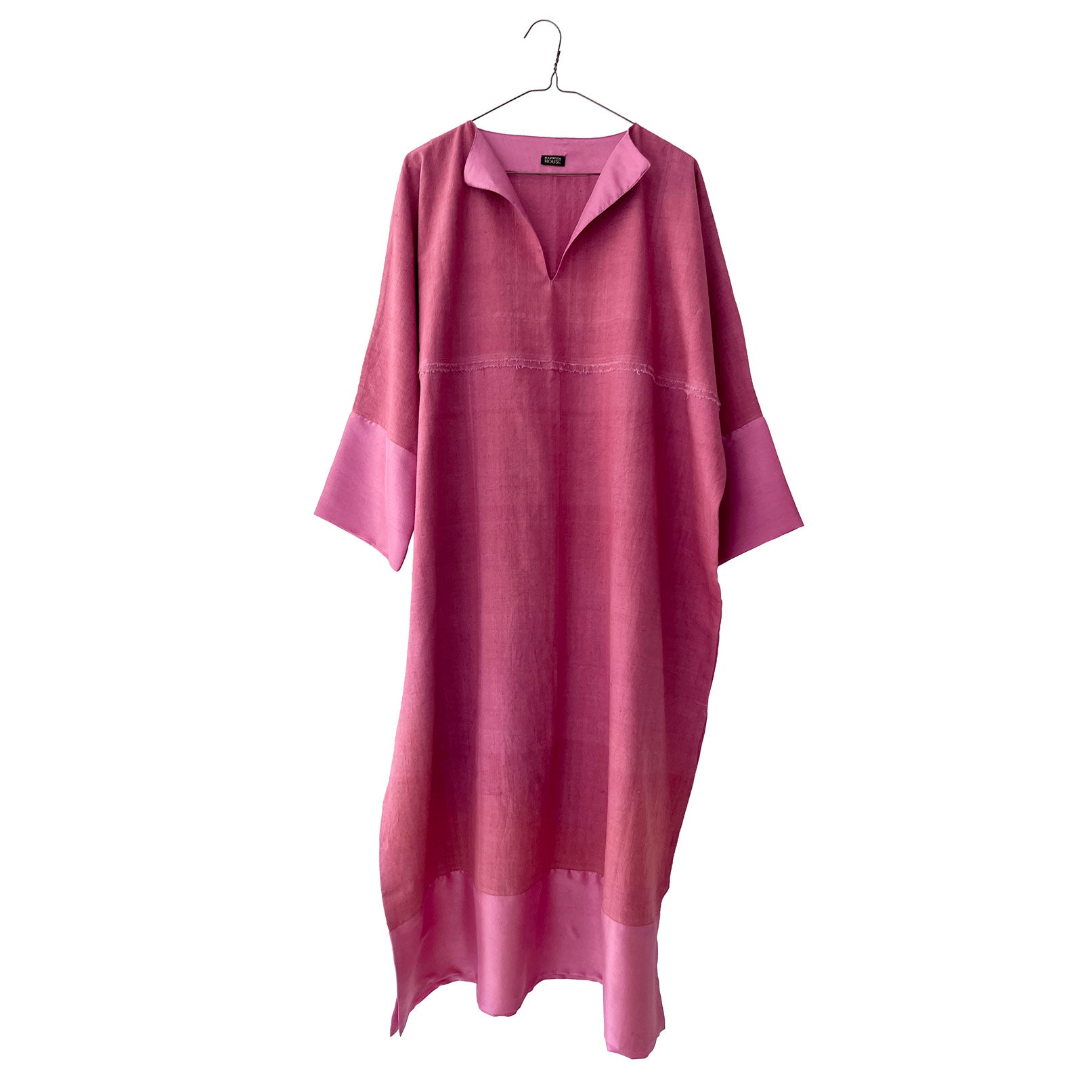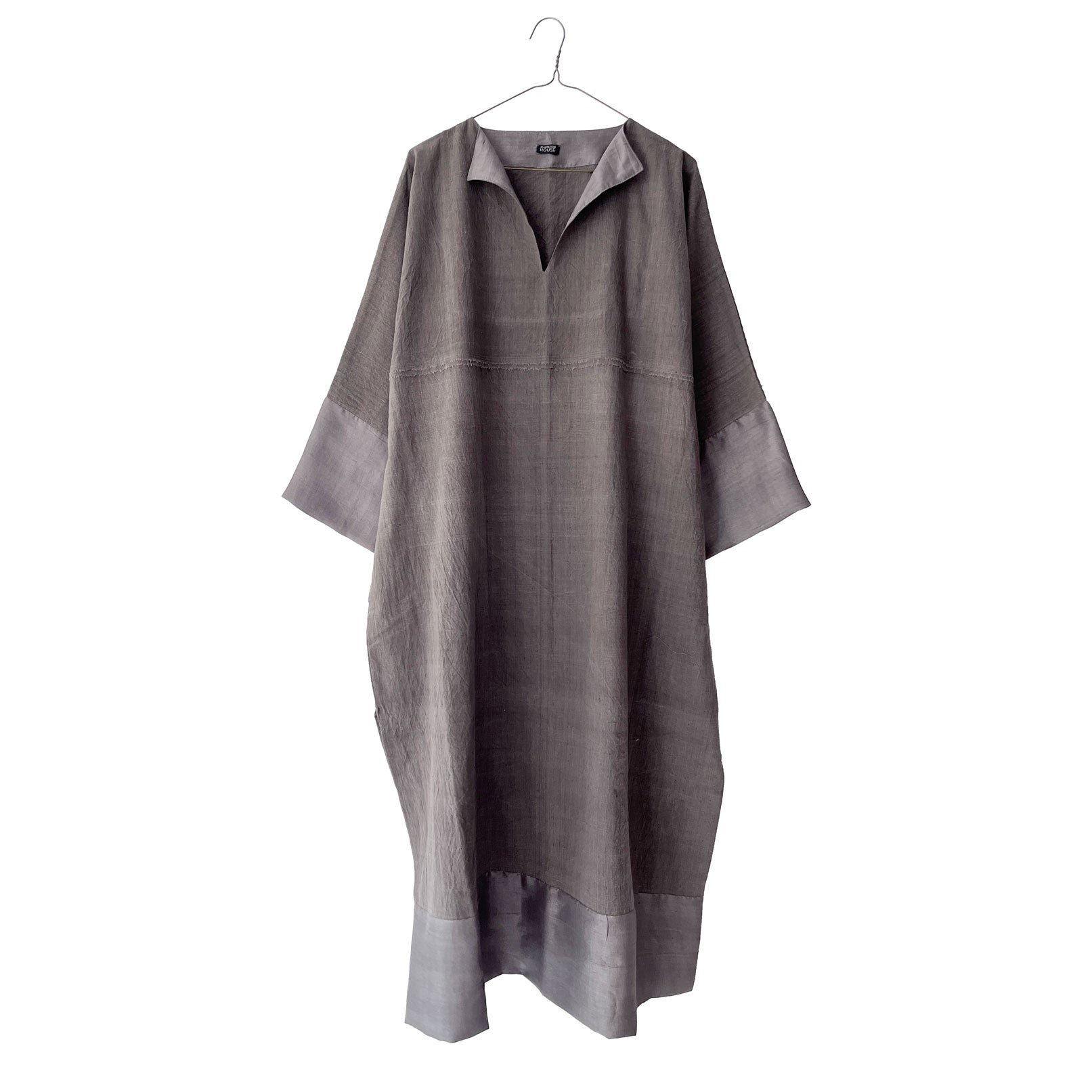 Hand Spun & Hand Woven Cotton Aba with Silk Border
This long wide tunic is inspired by the "abaya" and is made with natural dyed handwoven cotton and has a soft silk plain border.
The chest measures 60" and the neckline slit measures 9" depth. The Length measures 48". This tunic looks great as a long dress or when worn over Cropped Pyjamas or any fitted pants from your own wardrobe.
Size Instructions:
Free Size: UK size 10 - 18
Fabric:
100% Cotton, Natural Dyed, Hand Spun & Hand Woven with Mill Woven Silk for the Border
There will be variations in colour on the panels and streaks on parts of the garment. We have not avoided this while cutting the cloth for sewing. There might also be a faint odour of the natural dye used. This is not to be viewed as errors but to be accepted as a part of the beauty of the cloth and the hand process involved in its production. The cloth will look even better after a few washes.
Due to the typical process of the dyeing, washing and drying, the excess colour will rub off very slightly till the garment goes through a few wash cycles. Natural dyed fabric is sensitive to light. We advise you to store these garments wrapped in muslin, in your closed wardrobe. We have hand-washed each garment three times before it is ready to be packed. But we urge you to be part of this wonderful ageing process of the specially made cloth and wear dark inner wear and be careful till the dye settles into the fibre of the fabric.