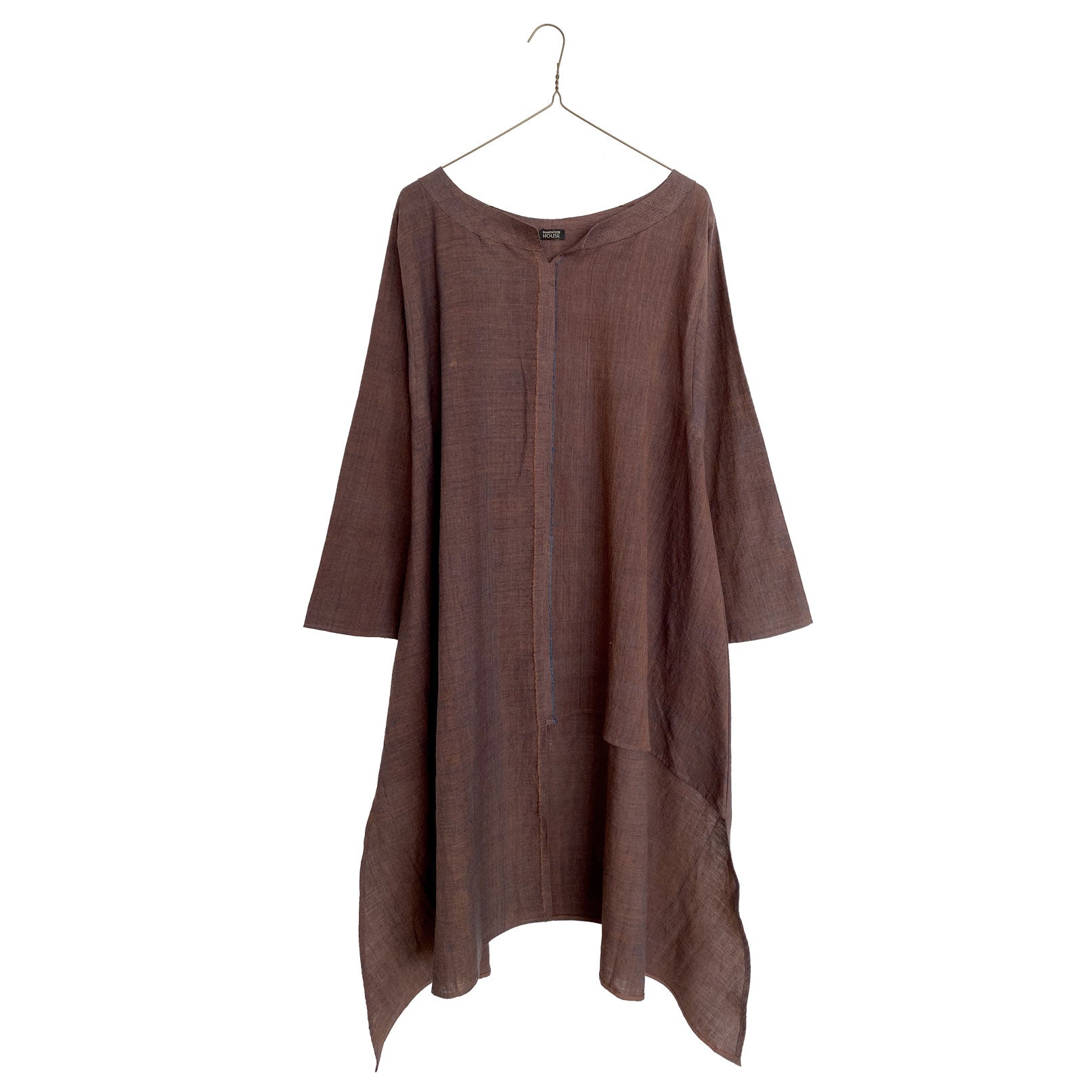 Asymmetric Long Wide Tunic
This tunic has a structured, yet, a very loose construction. The front hemline is split at the centre front and is long and short. The back hemline is similarly cut but reversed. So along the side seam, one side has the front long and back short and the other side, vice versa. The neckline, centre front and centre back have a raw edge finish.
There will be variations in colour on the panels and streaks on parts of the garment. We have not avoided this while cutting the cloth for sewing. There might also be a faint odour of the natural dye used. This is not to be viewed as errors but to be accepted as a part of the beauty of the cloth and the hand process involved in its production. The stitch lines and the raw edge finish will look even better after a few washes.
Due to the typical process of the dyeing, washing and drying, the excess colour will rub off very slightly till the garment goes through a few wash cycles. We have hand-washed each garment three times before it is ready to be packed. But we urge you to be part of this wonderful ageing process of the specially made cloth and wear dark inner wear till the dye settles into the fibre of the fabric.
Size Instructions:
Free Size: UK size 8 - 18
Fabric:
100% Cotton Handwoven & Natural Dyed